These are the steps required to add secondary devices to the HSU-Secure network.
Secondary devices are typically any device that requires an internet connection other than a smartphone or computer. Secondary devices include but are not limited to; Roku, Firestick, Chromecast, AppleTV, and other streaming devices; Xbox, Playstation, and Nintendo gaming systems; smart TVs, wireless printers, and digital assistant devices including; Alexa and Google Assistant/Home.
First, you will need the MAC address of the device(s) you want to connect. Example MAC address: 00:0a:95:9d:68:16 (refer to your device's manual/product information to find the MAC address)
Make sure your primary device (phone or computer) is already registered to the HSU-Secure network and can log in. For instructions on setting up your primary device visit: Mobile Setup Computer Setup
Log into the HSU-Wifi-Setup Network from your primary device using your HSU credentials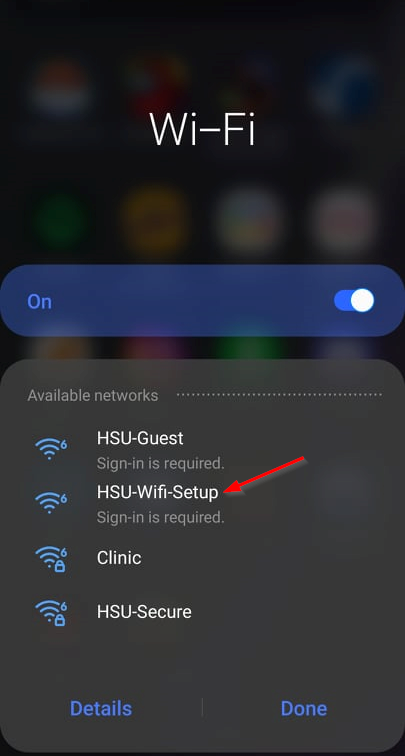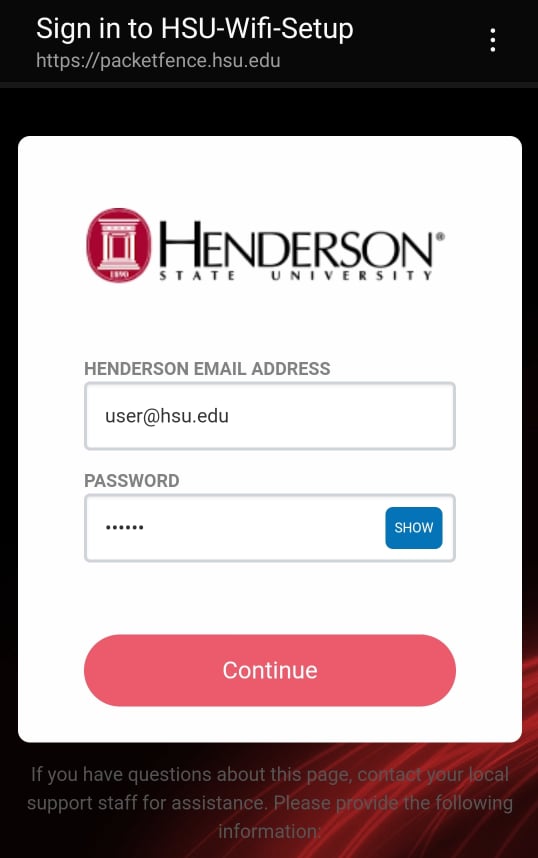 Next, click Manage My Devices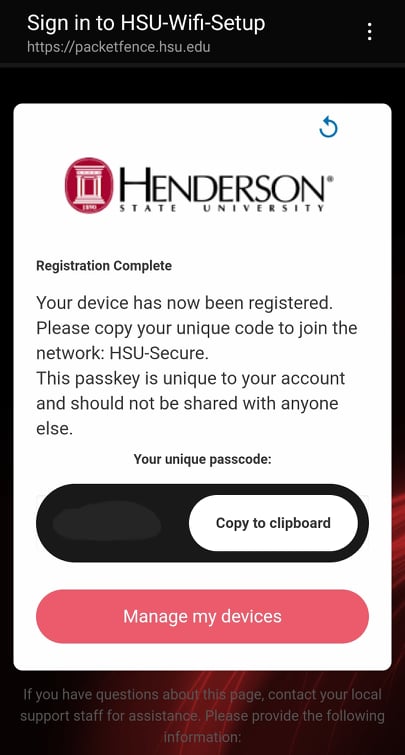 Enter your login credentials again
Scroll down the list of your registered devices and click "Register Another Device"
Enter the MAC address for the secondary device here and click Register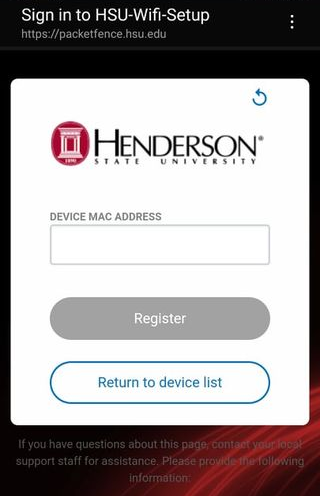 After the device has been registered copy the login code from the screen.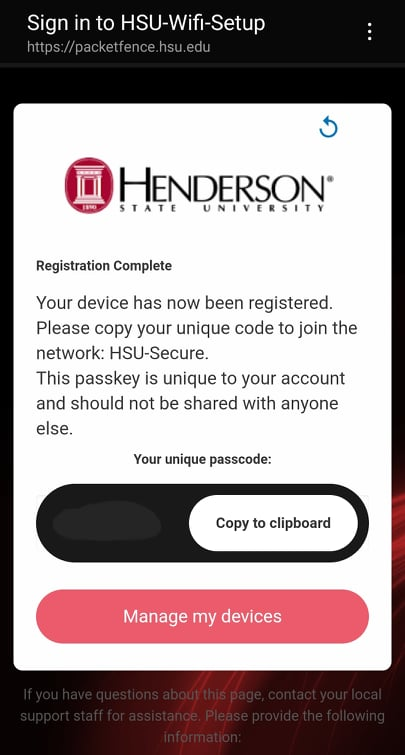 You can now connect the secondary device according to its normal set-up instructions* using HSU-Secure as the network and the code provided in the previous step as the login password.
*Please refer to your individual device's instructions for connecting it to a wireless network.