Canvas Assistance
If you need assistance with Canvas or other LMS, please contact the administrators. Their contact information has been listed below.
Jacob Mills | Canvas Administrator
Email: millsj@hsu.edu

Office Phone: (870)230-5846
Kris Keys | Canvas Instructional Designer
Email: keysk@hsu.edu

Office Phone: (870)230-5513
Canvas LMS
Email: canvas@hsu.edu
How To Change Password
If you need to change your password, first go to Canvas and select "Forgot Password?"
A new screen should appear that will ask for your Canvas Username, here you will enter your MyHenderson username and click "Request Password".
Now a Password reset email from Canvas should appear in your email. From here the email will continue guiding you through the rest of the password reset process.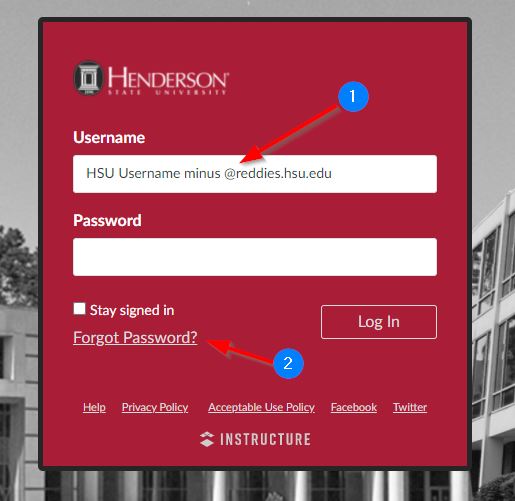 Still Having Issues?
If you continue to have issues feel free to contact one of the administrators above or the I.T. Helpdesk at 870-230-5678 or helpdesk@hsu.edu.